TESTIMONIALS
"I WOULD DEFINITELY WORK WITH SELA AGAIN"
Great Experience with Sela. Recently we had two skylights replaced and repairs to our ceiling. Sela was the only vendor we interviewed who was responsive, professional and reasonable. They were willing to own the whole project versus take only a piece of the project, which was also very important to us. They communicated well from the office; the guys who came out to do the work were so thorough, talked us through the process, cleaned up perfectly. The follow-up after the work was over was also impressive. I would definitely work with Sela again or recommend them to a friend or neighbor.

"GREAT COMPANY TO WORK WITH!"
We had planned on getting more than one bid but cancelled the second company after meeting with Jason P. The work on our new roof, sky light, gutters and down spouts was completed exactly as we were told it would done! The entire project, including the clean-up was exemplary. No more leaks!

"NEW ROOF/SKYLIGHT"
I had to replace my roof due to last spring's hailstorm. The workers at Sela worked efficiently and thoroughly to help me through the entire process. We even had to contact my insurance company to request additional funds for permits, etc, and Sela handled the whole process. The product itself has a 50 year warranty and the installers had our job done in just over a day! Would certainly recommend them and/or use them in the future!
SKYLIGHT INSTALLATION
SELA ROOFING & REMODELING IS A CERTIFIED 3 STAR VELUX SKYLIGHT INSTALLER.  FACTORY TRAINED TO INSTALL ALL VELUX SKYLIGHTS AND SUN TUNNELS.
We install hundreds of VELUX products every year. Our installers work closely with our local VELUX representative to provide quality products and leak-proof installations. For natural light or ventilation through the roof, call Sela.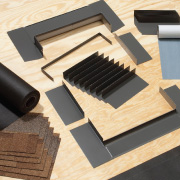 WEATHERTIGHT FLASHINGS
Is essential for ensuring the integrity of every skylight. That is why we have been offering prefabricated flashing systems compatible with most roofing materials for more than 50 years.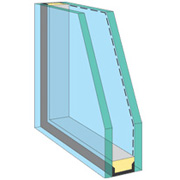 STANDARD GLAZINGS
Comfort glazing allows you comfort on hot summer days and on cold winter nights.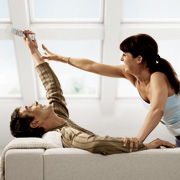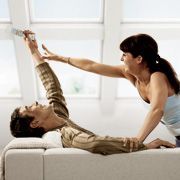 CONVENIENT CONTROLS
Control of skylights and blinds is available through our manual telescopic rods and electric RF remote controlled systems.
YOUR SKYLIGHT INSTALLATION SPECIALISTS
Over the years we have worked to identify the key components necessary for virtually any successful daylighting project, and we have created our product program to match. The result is a complete system of daylighting products unmatched anywhere. Take advantage of our experience by incorporating the complete system into your daylighting project.
SKYLIGHTS AND ROOF WINDOWS
For rooms where natural light and fresh air are desirable, VELUX offers a wide assortment of skylights and roof windows to meet any need regardless of the roof material, roof pitch, construction method or ceiling type.
VELUX SUN TUNNEL™ SKYLIGHTS
For those applications where natural light is desirable, but a view to the outside is unnecessary, VELUX offers the SUN TUNNEL skylight. This product, available in flexible or rigid models, can bring natural light into places that were previously impossible to reach.
INTERIOR LIGHT CONTROL
A huge assortment of blinds and shades are available to diffuse, adjust or block out the light in your room. Blinds will also save you money on your energy bill.
ONLY QUALITY MATERIALS USED