TESTIMONIALS
"COULD NOT BE HAPPIER WITH THE JOB SELA DID."
Everything was done on time from our appointment with your representative to the completion of the new gutter system. Very professional job!! Would not hesitate to contact Sela again for any additional work, and will wholeheartedly recommend Sela to anyone. We couldn't be more pleased.

"NEW ROOF AND GUTTERS"
Sela roofing replaced our roof and gutters this summer. They exceeded our expectations in every way. Not only did they work with our budget and timeline, they provided first class service. The team was very professional and respectful. I would definitiely recommend Sela Roofing. You will be beyond pleased!

"LOVE SELA!"
I really can't say enough about Sela, we had a horrible experience with another company who installed gutters for us. To make it brief, the gutters were installed wrong and the gross incompetence ruined a good portion of our roof and eaves. We contacted Sela, and they quickly gave us the information we needed, worked with the faulty contractors insurance company, and installed the new gutters, roof, and partial eaves that were damaged. We would use them again in a heartbeat!! Bravo!
GUTTERS
GUTTERS ARE A CRITICAL PART OF PROTECTING YOUR HOME AND LANDSCAPE FROM WATER DAMAGE.
We solve water issues and offer aesthetically appealing solutions to water diversion using the highest quality seamless gutters and accessories. Give us a chance to show you! Regardless of how big or how small your house is, we have the skill, equipment and material needed to provide the absolute best in gutter solutions.
Our Gutter services are provided by Sela Gutter Connection, a Sela Roofing company.
Sela has been providing quality gutter systems in the metro area since 1982. We are licensed and insured in the State of Minnesota. Our gutter work is backed by a lifetime warranty on workmanship and material. Our dedication to customer service begins with our courteous professional office staff, sales representatives, production managers, and continues right through to our experienced installers. You will find our workforce is dedicated to delivering the highest degree of quality that distinguishes the Sela name. You can expect all of us to be courteous, polite, and concerned about your property.
WHY CHOOSE SELA?
The largest residential and commercial seamless gutter company in the region.


Expert installers of aluminum, steel & copper gutters & downspouts as well as maintenance-free vinyl, aluminum & steel siding.

A large selection of architectural styles & gutter materials in a full spectrum of colors to meet your needs.

Distributor for Leaf X gutter protection to avoid clogging from leaves and other debris.

A variety of accessories for gutters & downspouts, like extension flip-ups & more.

Year-round installation for homes & commercial buildings.

Exacting methods, top-grade materials, courteous service and expert workmanship at reasonable rates.

Materials and labor backed by the best warranty in the business.
ONLY QUALITY MATERIALS USED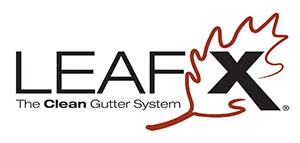 If you select Sela for your project you will be contacted by our staff regarding the scheduling of your work. Upon completion our project manager will contact you to make sure all work has been done to your satisfaction. Please do not hesitate to call us with any questions or concerns you may have at any time during the execution of your project.