TESTIMONIALS
"THANK YOU."
Over the years Sela has completed many projects for Associated Bank and has always provided excellent service. Sela is our Preffered roofer, from large to small jobs. Always top notch service.

"SMART CHOICE"
Being a Facilities Manager of several properties I am always looking for someone I can trust. Sela, by far is one of the Best Roofing Contractors I have ever dealt with. Their pricing is always reasonable and there staff from the Sales Department to the Field personal are great. The quality of material they use is the best and they are always willing to explain every aspect of your project. Sela is the best and I wouldn't think of using anyone else.

"EXCEPTIONAL PERFORMANCE!"
Sela worked within very difficult constraints (Dept. of Corrections) without complaint, unreasonable additional costs, and within schedule. We will gladly work with Sela Commercial again for all our roofing needs.
COMMERCIAL ROOFING
AS THE LARGEST ROOFING COMPANY IN THE REGION, SELA COMMERCIAL ROOFING OFFERS COMPLETE, COMPREHENSIVE SERVICE TO FIT YOUR PROJECT BUDGET AND TIME FRAME.
This includes all commercial roofing styles and materials. Combined with our commitment to quality and service, backed by the best labor and material warranty in the industry, we employ our own crews and management for detailed control of each project. Trust our professional craftsmen to do the job efficiently with careful regard for property and meticulous clean up when the job is completed.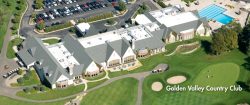 INDUSTRIAL RETAIL, & OFFICE BUILDINGS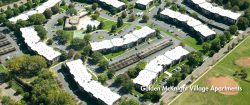 MULTI-HOUSING, CONDO & APARTMENT BUILDINGS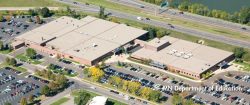 GOVERNMENT, CORRECTIONAL FACILITY, & SCHOOL BUILDINGS
Commercial Roofing services are provided by
SELA COMMERCIAL ROOFING DIVISION
We're Your Best – and Safest – Choice
Sela Roofing Commercial Division, a GAF Master Select Commercial Roofing Contractor, has the capabilities and resources to help protect your valuable investment. In fact, less than 1% of the contractors in the U.S. have earned the prestigious GAF Master Select distinction. From computerized estimating to a fully-trained field management and installation team, we'll strive for the cost-effective and on-time roofing solutions that you demand. Plus, we can offer you the GAF Liberty Guarantee, backed by GAF Materials Corporation, America's largest roofing manufacturer.
WHY CHOOSE SELA?
GAF Master Select Commercial Roofing Contractor.
Project planning and installation process designed to identify and prevent problems before they happen.
Preventative maintenance programs available.
The right roofing solution for your specific application.
The right protection for your investment.
COMMERCIAL CONTRACTING
As a GAF Master Select Contractor, we are committed to providing you with:
The right roofing solution for your specific application (unlike some roofing contractors who use a one-roofing-technology-fits-all approach).
The right protection for your investment, including no-dollar-limit guarantees, backed by GAF Materials Corporation, North America's largest roofing manufacturer.
Access to free roofing educational seminars through CARE: the Center for the Advancement of Roofing Excellence – a non-profit educational organization.
Think about the costs of a bad roofing decision:
Financial damages — If your facility can't function while a roofing system is being repaired.
Equipment destroyed — from leaks in a faulty roofing system.
Hassles and downtime — while you replace damaged equipment.
If there are problems with your roofing system — are the roofing contractor and materials manufacturer financially stable and capable of fixing them?